BOAT:
Our charter boat is the M.V. Fish & Chicks: a 25ft Grady White. It can accomodate up to 4 guests per charter.

We can also arrange for charters of up to 12 guests.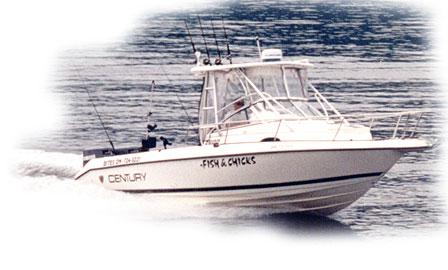 EQUIPMENT:
Our equipment consists of 2 downriggers and 4 rods & the latest electronic fish finding equipment. We use artificial lures as well as frozen bait (herring & anchovies).
All Charters include:
- Captain/Guide
- Boat
- Fuel
- Tackle & bait
...plus all the fish you can catch! (within BC Fisheries Guidelines)
Our captain, Barry Raynes, has been fishing for over 25 years and chartering for the last 10 from Port Alberni. He has lived in Vancouver his whole life and is very knowledgeable of the West Coast!